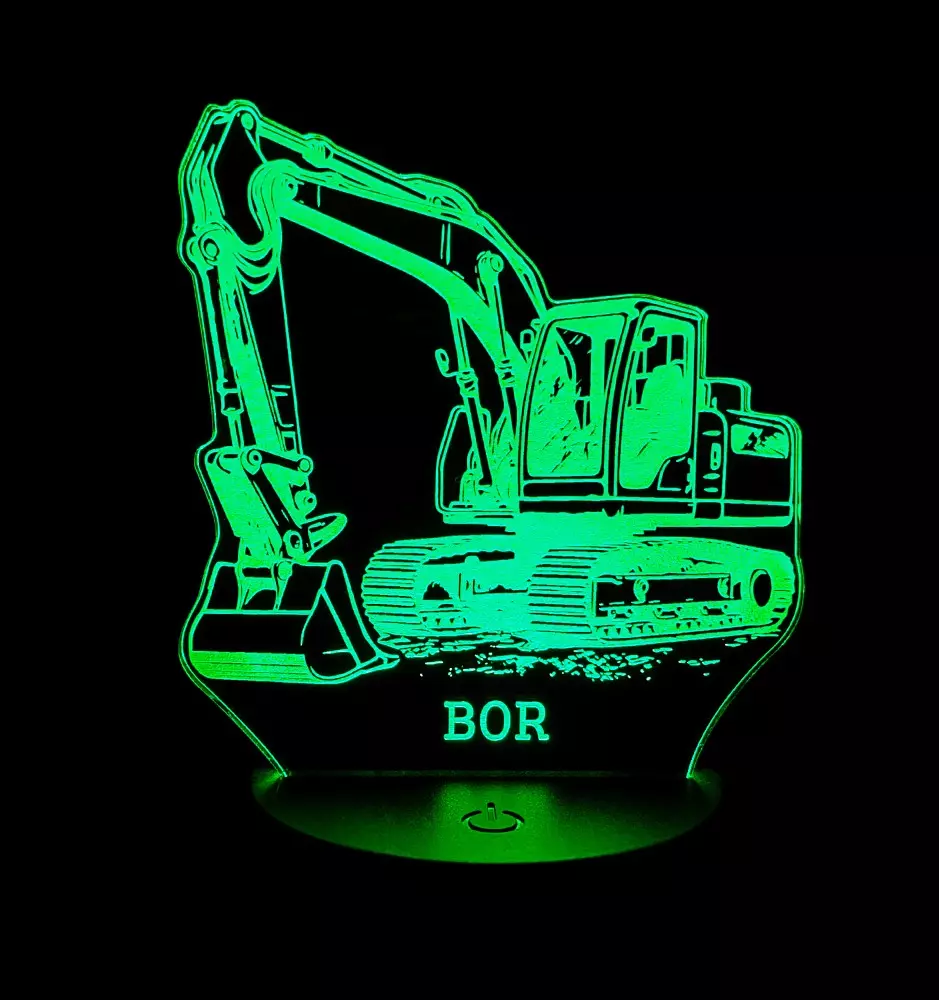  
Excavator - Personalized 3D LED Lamp
Personalize the Excavator LED lamp with the name or text of your choosing.
Great gift for any excavator fan.
Made of high-quality acrylic glass.
16 colors and 4 color transitions.
Remote controller included.
Product customization
Don't forget to save your customization to be able to add to cart
If you want to surprise your loved one with a special gift, this personalized 3D LED lamp has to be one of the best ways to do that. Giving a gift that is personalized and made just for the recipient, will make them feel very special.
This 3D LED lamp in the shape of a excavator measures 170 mm in height and is 110 mm wide. The acrylic glass used in this design is 4 mm thick and made out of high-quality material. The design is engraved with a laser engraver. It can be used as an ambient night lamp or as a decorative element that will bring elegance to any room in your home.
personalisierte geschenke, geschenke personalisiert, personalisierte geschenkideen, geschenkideen personalisiert, geschenke personalisierte, einzigartige geschenke, personalisierte valentinstag geschenke, personalisierte geschenke valentinstag, valentinstag geschenk personalisiert, einzigartiges geschenk, valentinstag personalisierte geschenke, einzigartige geschenkideen, personalisierte geschenke zum valentinstag, geschenke einzigartig, einzigartige valentinstag geschenke, einzigartig geschenk, personalized gifts, gifts personalized gifts, unique gifts, photo gifts, custom gifts, best gifts, customized photo gifts, unique personalized gifts, unique custom gifts, special personalized gifts, unique and personalized gifts, wooden gifts, personalized valentines gifts, personalized valentines day gifts, a gift customized, personalized items, personalized stuff, unique photo gifts, special gifts, valentines day custom gifts, photo gifts unique, photo unique gifts, personalized night light, custom night light, personalised photo gift