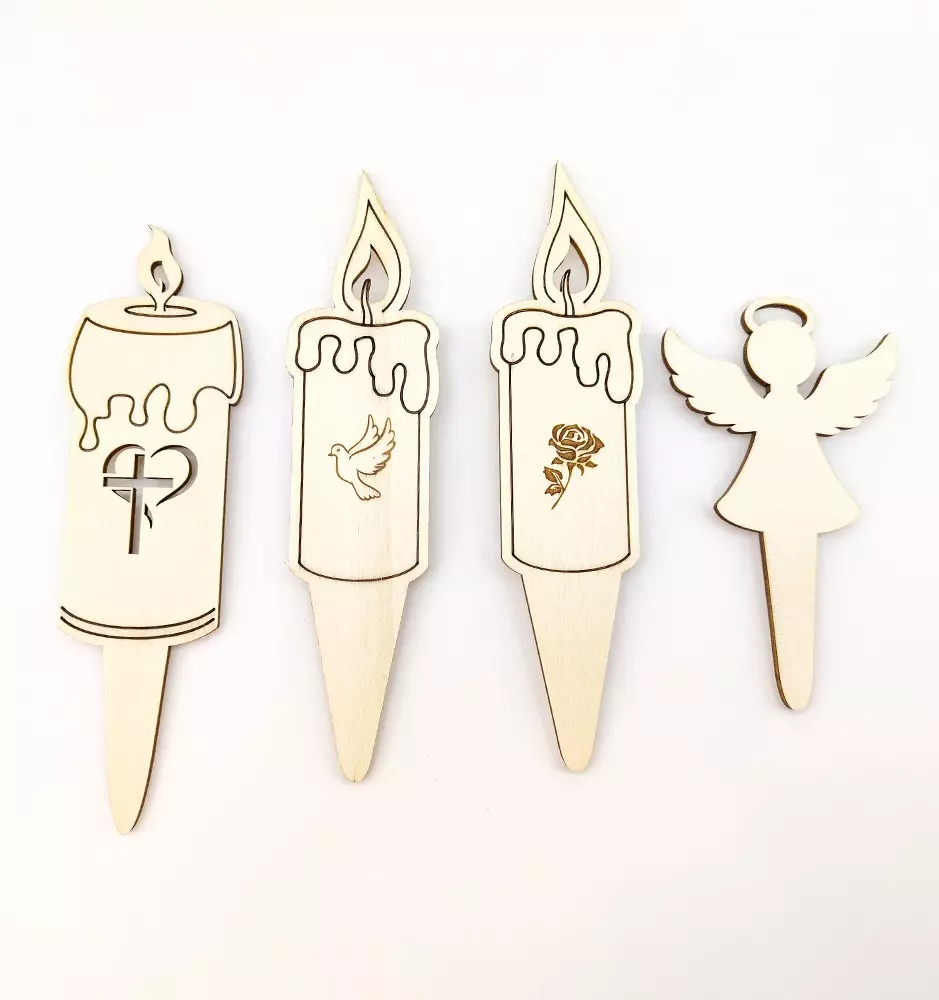  
Set of 4 Wooden Candles with Ground Stake
Set of wooden candles.
Unique decoration of graves.
Wooden candles last longer than regular candles.
Ecological wooden candles made of natural materials.
Option to add a flame that glows in the dark.
Wooden candles are an excellent choice for decorating graves. Made from natural materials, they offer an environmentally friendly alternative to traditional candles and provide a longer-lasting tribute.
This set contains 4 different candles with the designs of an angel, cross, peace dove, and rose.