 
Christmas Tree Night Light With Custom Names
Personalize your Christmas Tree LED night light by choosing the names engraved on the lamp.
Unique Christmas Decoration.
Made of high-quality acrylic glass.
16 colors and 4 color transitions.
Remote controller included.
If you want to take your Christmas decoration to the next level, or surprise your loved one with a special gift, this personalized 3D LED lamp has to be one of the best ways to do that. Giving a gift that is personalized and made just for the recipient, will make them feel very special.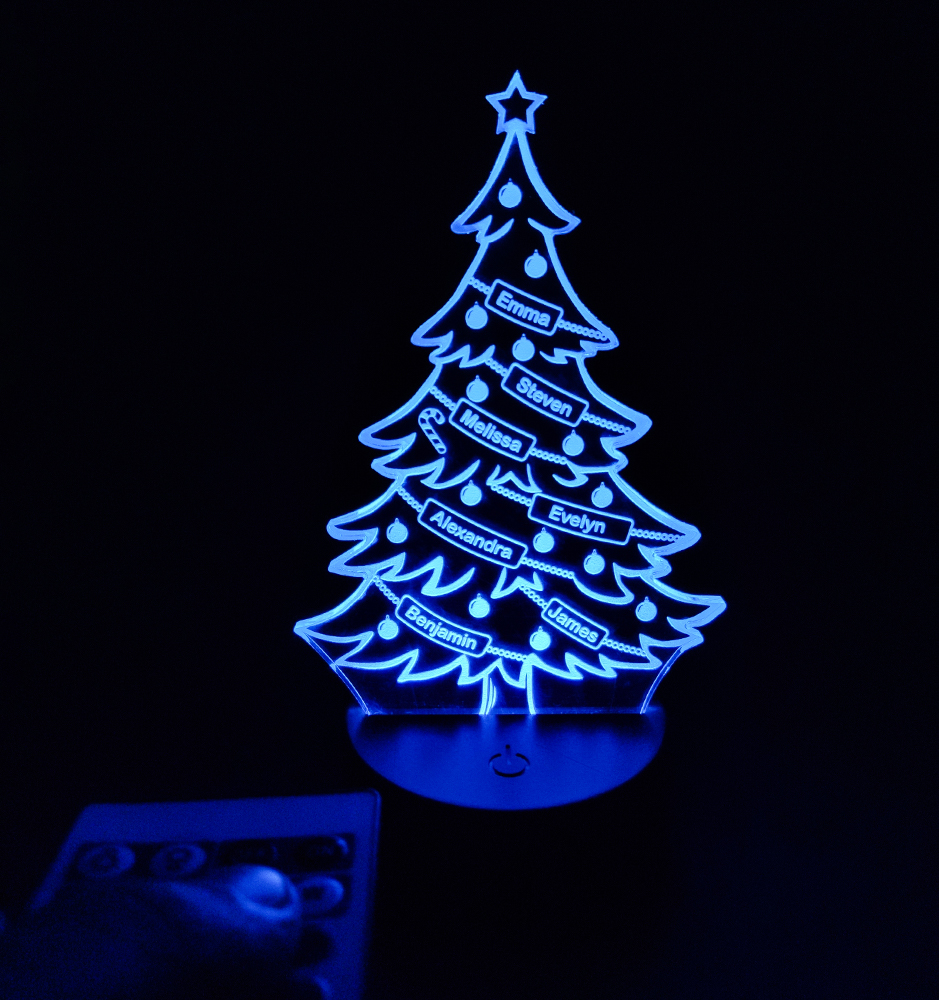 Personalization / Customization
The greatest feature of this item must be personalization. You can choose up to 8 names that you want to be engraved on the lamp. We will adjust the design and create a beautiful-looking LED lamp customized just for you.
This 3D LED lamp measures 200 mm in height and is 120 mm wide. The acrylic glass used in this design is 4 mm thick and made out of high-quality material. The design is engraved with a laser engraver in our workshop. It can be used as an ambient night lamp or as a Christmas decorative element that will bring elegance to any room in your home.