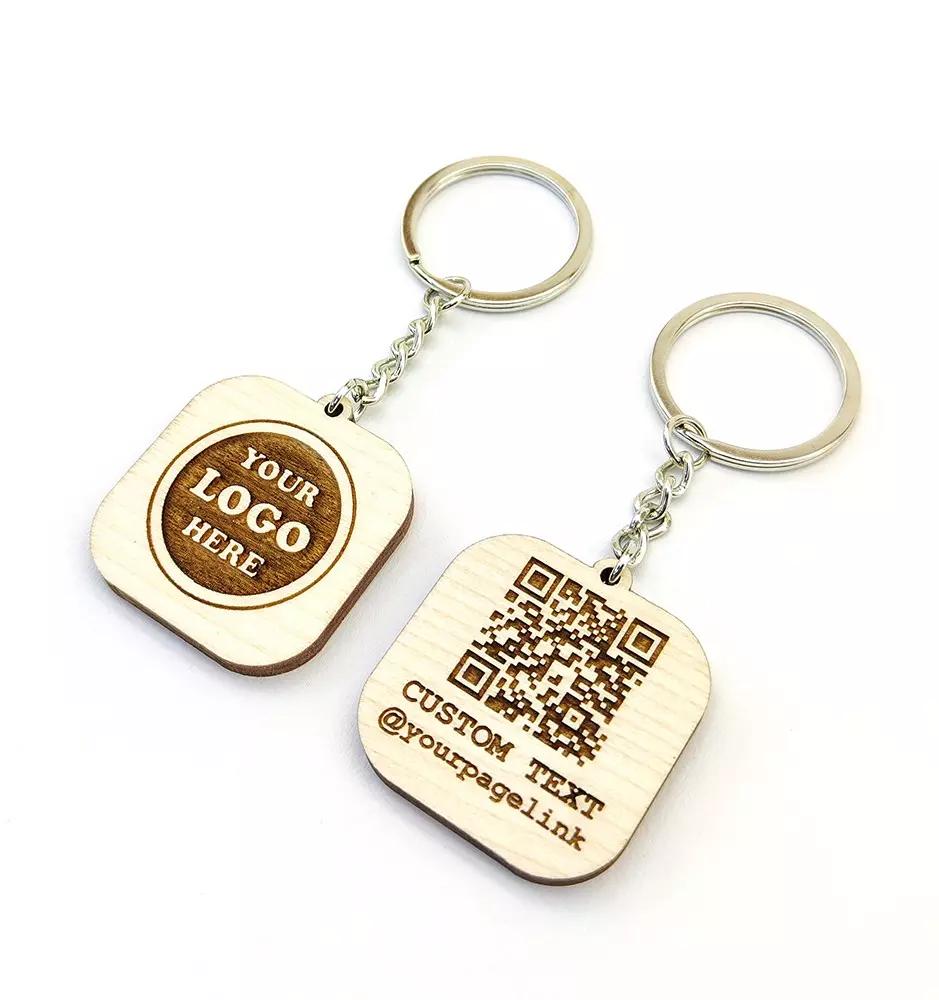  
QR-Logo Keychain With Custom Text - Personalized Logo Keychain With QR Code
Personalize the keychain with your logo, QR code, and text of your choice.
Select a link to which the QR code will direct.
Made of quality maple wood and sturdy metal keychain.
Product customization
Don't forget to save your customization to be able to add to cart
A personalized keychain with a custom logo is a great accessory that will keep your keys safe. You will also be able to easily distinguish which key belongs to a certain family member.
You can customize the product by choosing the logo, link for the QR code, and custom text. The logo should be black and white otherwise, we will have to adapt it. The logo is engraved on the front side of the keychain, while the QR code and text are engraved on the backside.
personalisierte geschenke, geschenke personalisiert, personalisierte geschenkideen, geschenkideen personalisiert, geschenke personalisierte, einzigartige geschenke, personalisierte valentinstag geschenke, personalisierte geschenke valentinstag, valentinstag geschenk personalisiert, einzigartiges geschenk, valentinstag personalisierte geschenke, einzigartige geschenkideen, personalisierte geschenke zum valentinstag, geschenke einzigartig, einzigartige valentinstag geschenke, einzigartig geschenk, personalized gifts, gifts personalized gifts, unique gifts, photo gifts, custom gifts, best gifts, customized photo gifts, unique personalized gifts, unique custom gifts, special personalized gifts, unique and personalized gifts, wooden gifts, personalized valentines gifts, personalized valentines day gifts, a gift customized, personalized items, personalized stuff, unique photo gifts, special gifts, valentines day custom gifts, photo gifts unique, photo unique gifts, personalized night light, custom night light, personalised photo gift