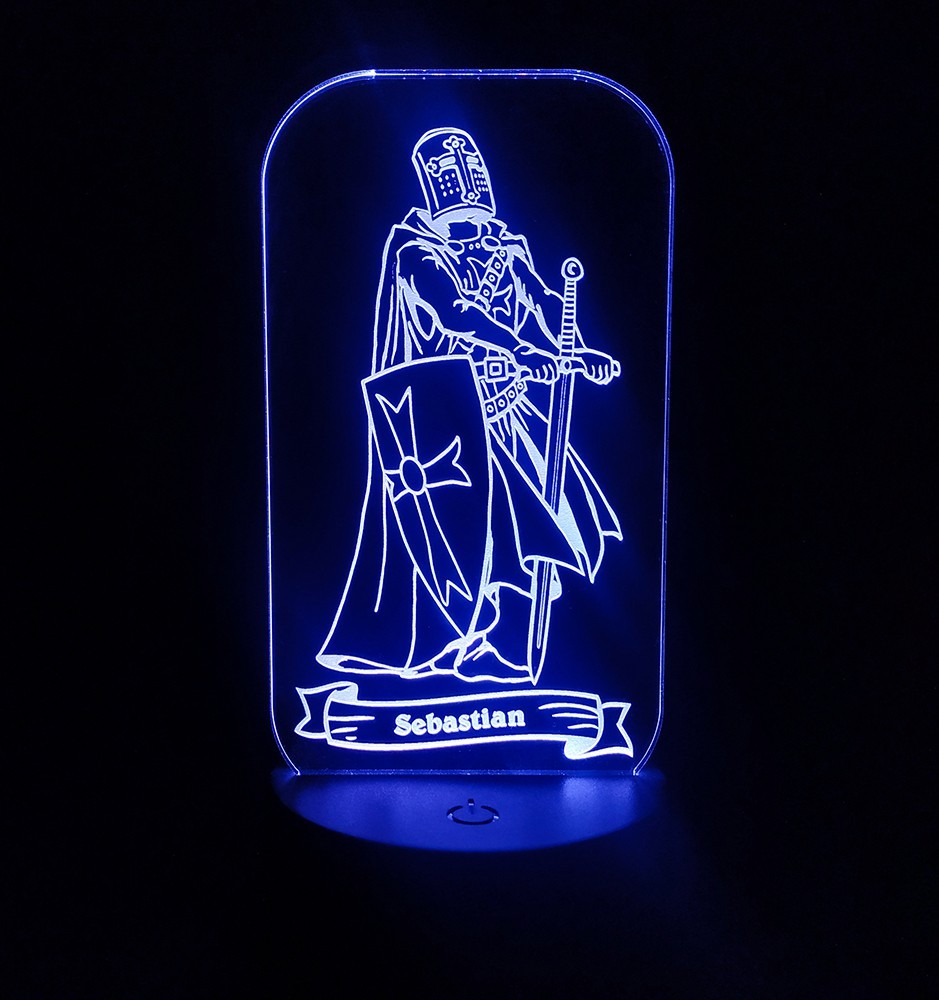  
Personalized Knight Night Light
With a personalized LED nightlight in the shape of a knight, you will bring joy to everyone who loves knights. It can serve as a great gift for birthday. You can change the colors of the LED light with the remote control or the button on the lamp. It can be powered by 3x AA batteries or via USB cable.
Product customization
Don't forget to save your customization to be able to add to cart
If you want to surprise your loved one with a special gift, this personalized 3D LED night lamp has to be one of the best ways to do that. Giving a gift that is personalized and made just for the recipient, will make them feel very special.
This 3D LED lamp measures 180 mm in height and is 90 mm wide. The acrylic glass used in this design is 4 mm thick and made out of high-quality material. The design is engraved with a laser engraver. It can be used as an ambient night lamp or as a decorative element that will bring elegance to any room in your home.