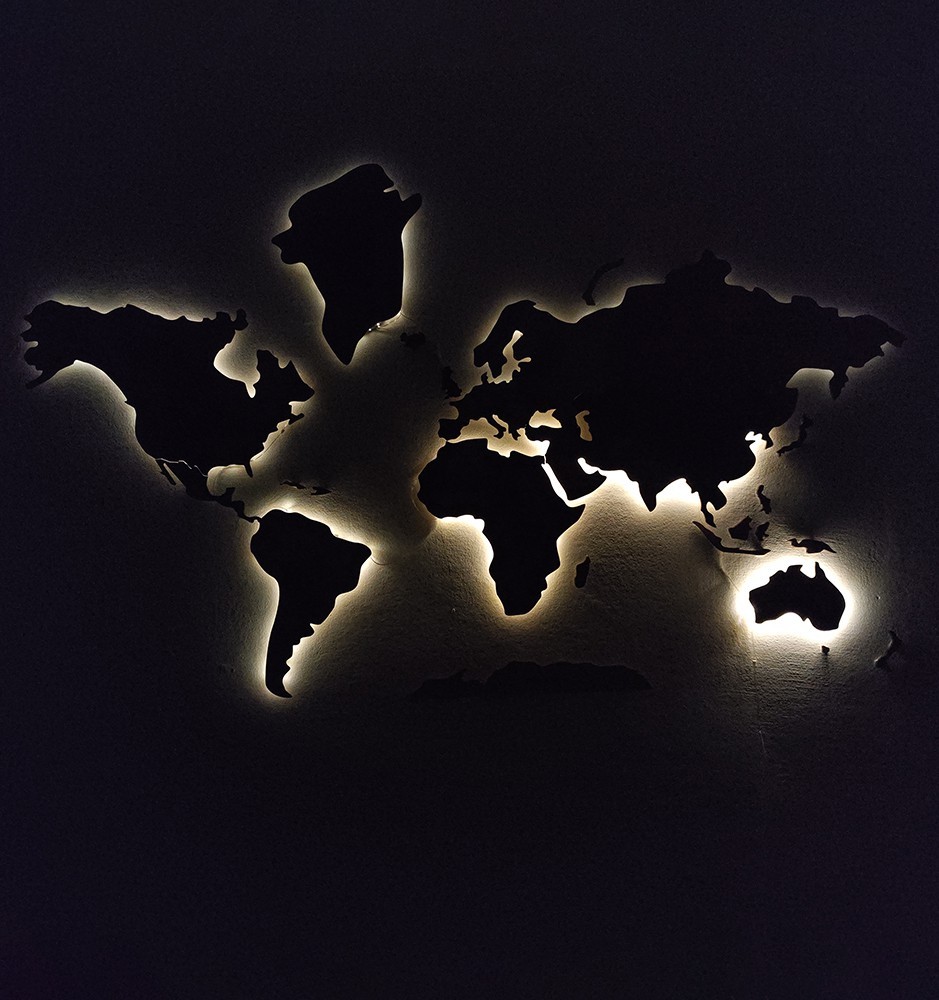  
3D Wooden World Map With LED
We are proud to present our premium wooden world map with LED backlights. A beautiful addition to any house, this piece is ideal for bringing class and elegance to any room. This map is sure to impress, whether your goal is to improve the visual appeal of a specific room or to mark the locations you've previously been to. This fascinating wooden world map will enhance your home's interior design.
Our wooden world map with LED backlights is not only beautiful at any time of the day, but it's also functional. Use it as a reference for planning your next trip and places you've already been to, or as an educational tool for children. It's also a great way to teach children about geography and the different cultures of the world.
Made from high-quality, durable wood, this wall decoration features intricate details and stunning craftsmanship that brings the world to life in your home. Whether you're an avid traveler, a history nerd, or simply love unique decor, this wooden world map is sure to impress. Anyone who sees this map in the evening will be truly impressed by it thanks to the addition of LED Backlight.
Customers adore our wooden world map because of its excellent craftsmanship and distinctive style. Don't just take our word for it; read our customers' reviews to find out for yourself.
We are confident that you will love your new wooden world map, which is why we are proud to offer a complete money-back guarantee. If for any reason you are not completely satisfied with your purchase, simply return it within 30 days for a full refund, no questions asked.
Due to the unique production procedure and the limited amount available, we strongly recommend placing your order while the map is still available to ensure that you don't miss out on the opportunity to take your home decoration to the next level.
Data sheet
Material

Plywood

Width (mm)

1500

Height (mm)

900

Material Thickness (mm)

4-16

Marquetry

NO

Engraving

NO

Protective coating

YES

Customization

NO

Assembled

NO

Subcategory

Others