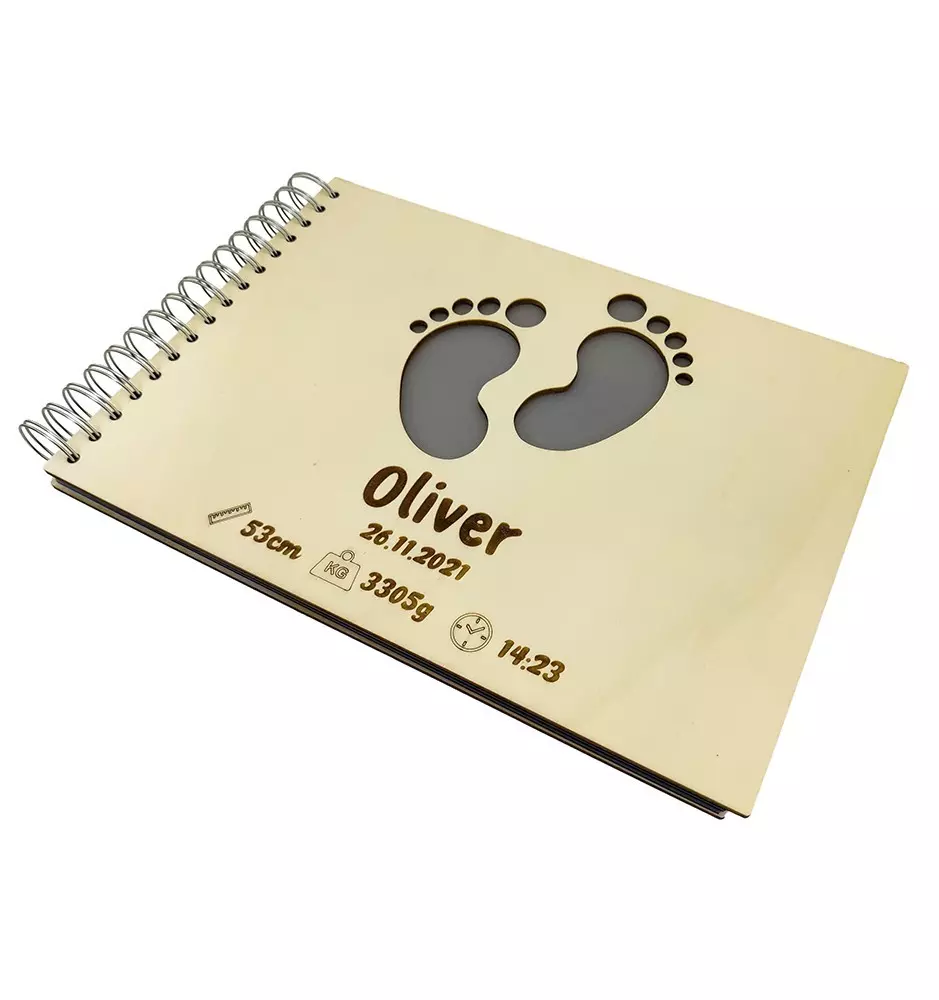  
Baby Photo Album With Personalized Cover Page
Wooden album cover with baby footsteps design.
Personalize your album cover with the name, birthday and other info.
Great gift for the parents or birthday.
Choose the color of a paper and number of pages.
High-quality binding with metal spiral.
Thin paus paper prevents photos from sticking to one another.
Product customization
Don't forget to save your customization to be able to add to cart
You can customize your personalized photo album to your liking by typing in your customization in the cutomization field. Choose all the details on the front cover, the number of sheets of paper, and its color.
The pages in the album are blank, which means that you can completely adjust the layout of the images and captions/descriptions. The album also has thin paus paper between pages, which prevents the photos from sticking together. The album is bind together with a metal wire comb.
The album is made of two 4 mm thick covers made of poplar plywood. The pages in the album are standard A4 sizes. The photo album measures approximately 220 mm in width and 330 mm in length. The thickness depends on the number of pages in the album.